Let's start off with a question and an answer:
Q: What is responsive design?
A:

"Responsive design (often abbreviated to RWD) is an approach to web design in which a site is crafted to provide an optimal viewing experience—easy reading and navigation with a minimum of resizing, panning, and scrolling—across a wide range of devices (from desktop computer monitors to mobile phones).
No one will argue with the growth and importance of mobile based computing and Web access – the good news is that Follr has things covered. Here is how Follr looks on an iPhone:

And here is how it looks on an iPad: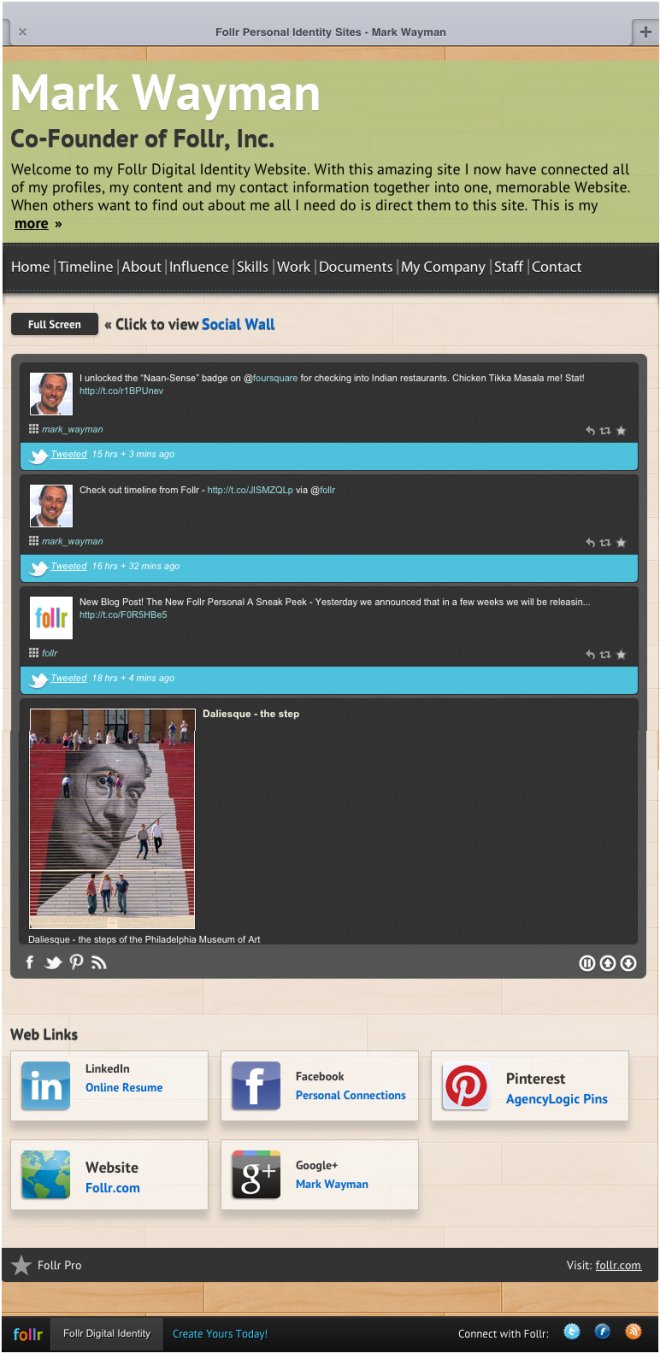 The default information displayed can be changed so you have the choice of highlighting your Social Wall, links or My Story: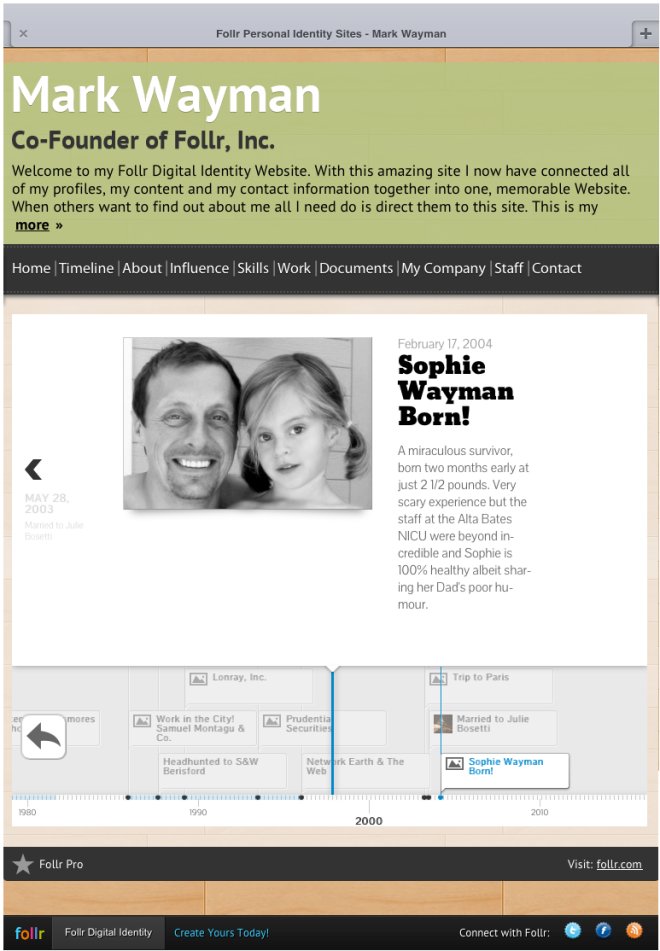 To create your Digital Identity Website click here.