Originally published at Clayman & Associates, by Marjorie Clayman.
One of the first books I read when I first started tweeting and blogging was Trust Agents by Chris Brogan and Julien Smith. I had been fairly puzzled about how to approach the online world, especially because I was going to be using social media to try to promote our agency. Trying to raise awareness about a business without seeming sleazy or pushy was something I was not sure how to do. Reading Trust Agents offered me some valuable insight in particular regarding how to start building your community. One of the integral points in Trust Agents is the concept of "Give to get." In other words, people will be far more inclined to help you out if you help them out. You can't get the best results if you do things specifically to get the payback because nobody likes that kind of scenario. However, if you go out of your way to promote other people, help them with what they are trying to accomplish, and answer questions as they come up, when you need something you would be likely to get help back from those same people.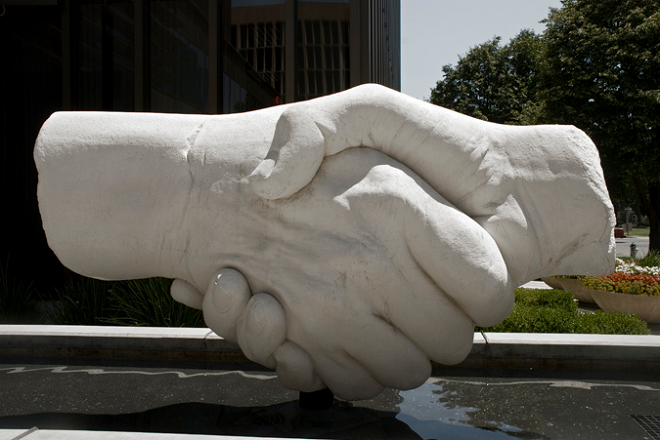 So the reasoning went when I first started.
I have done my best to abide by this rule. If I notice that someone is regularly sharing my blog posts or liking my content on Facebook, I make a concerted effort to go over to their online outposts and see what they are up to. Maybe they have recently written a blog post that I like so I decide to share that. Maybe they just started a new page, so I check that out and promote it to my own community.
It seems that over the last couple of years especially, however, this approach to social media is becoming a rarity. Now the adage seems to be get to get.
The advantages of reciprocation
The notion of reciprocating support online may seem antiquated, but if you need more incentive, consider the fact that social media reciprocation can actually be rewarding for you, not just the person you are promoting. You can find out that someone in your network is doing something truly amazing. I have discovered people in my online community who run amazing nonprofit organizations, for example. I am happy to promote them and what they are doing because I know the benefits will spread to many people beyond our direct interaction.
Even more beneficial is that when you promote someone else or share content from someone else, you look better, ironically enough. It's easy to share your own thoughts all day. Sharing something someone else has done shows that you are interested in engaging in your community in a positive way. You may just find that in promoting someone else, more people are drawn to you and your community.
This is just common sense
Typing a tweet that says, "You should follow xyz" takes approximately 30 seconds. Reading a blog post and deciding to share it (because of course you read everything before sharing it) may take a little bit longer, but we are still talking just a few minutes. If someone spends a few seconds or a few minutes helping you out, why would you NOT return the favor? The investment of time very quickly is surpassed by the rewards you gain. It is one of the few scenarios in life that is a no lose proposition.
When was the last time you actively paid back support you have received in the online world? If you have to think about it or if it has been quite awhile, you should ponder addressing that. It will help your own online presence grow, and it will make you feel good to boot!
Authors Bio:
Marjorie Clayman is the Director of Marketing, B2B Client Services at Clayman & Associates, LLC. For more marketing tidbits you can read the agency blog at claymanandassociates.com/blog or "Like" them on Facebook at Facebook.com/ClaymanAndAssociates.
Image Credit: https://www.flickr.com/photos/n_corboy/4921290518/ via Creative Commons