[interaction id="56e075df518248f65e61c6c9″]
What Premier League Team Sells The Most Expensive Match-Day Tickets? You would think Liverpool based on the recent walkout by their fans but they come in third.
What about league leaders Leicester? You'll be shocked to see they provide the cheapest tickets!
Here is the complete list. Where does your team place?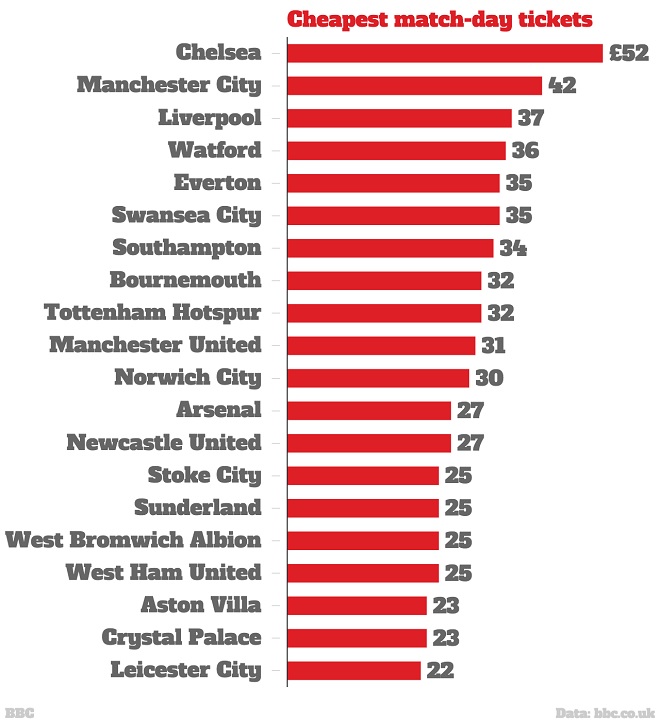 Source: BBC