One of the most popular Follr features is "Social Wall" which aggregates individual and corporate social media. To see it in action visit a Follr Website:
stephenfells.com/wall
Did you know the feature also allows integration of RebelMouse content?

RebelMouse is a content platform for the social, mobile web. It is redefining publishing and content marketing by helping content travel farther, faster, and be shared more widely. Like Follr it enables marketers and media companies to create real-time digital experiences across multiple channels at once and mobilizes communities around topics, interests and causes that matter. Adding RebelMouse to Follr provides for a very powerful platform.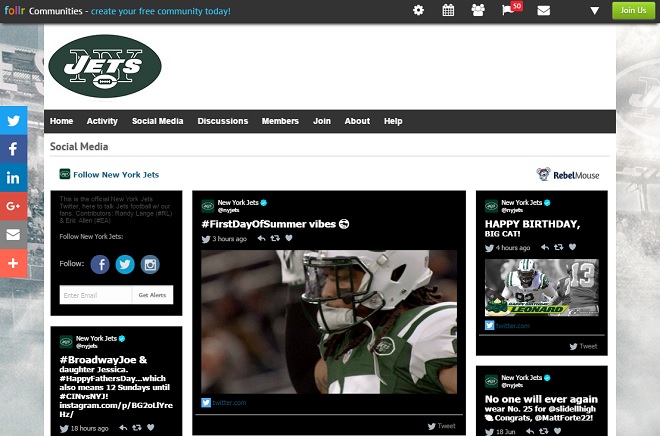 To add RebelMouse content simply log into your Follr account or register today!