One of the most popular Follr features is the "Social Wall":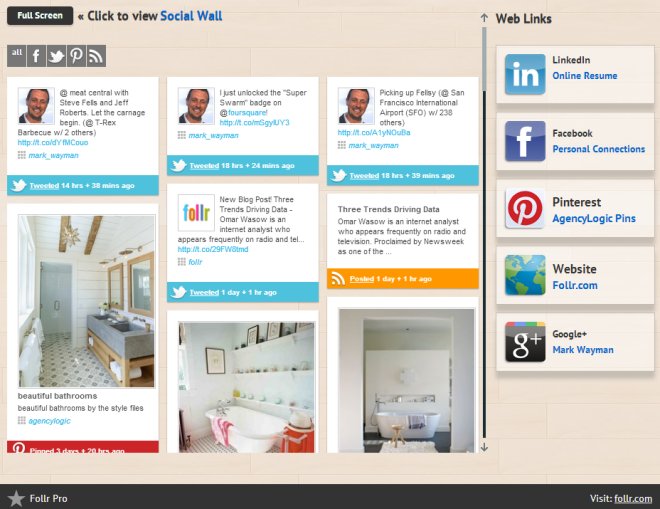 Social Wall automatically aggregates all of your social content and presents a beautiful visual mashup of your Facebook updates, tweets, YouTube videos, blog posts, Pinterest pins and content from many other social Websites. You can also see the content full screen: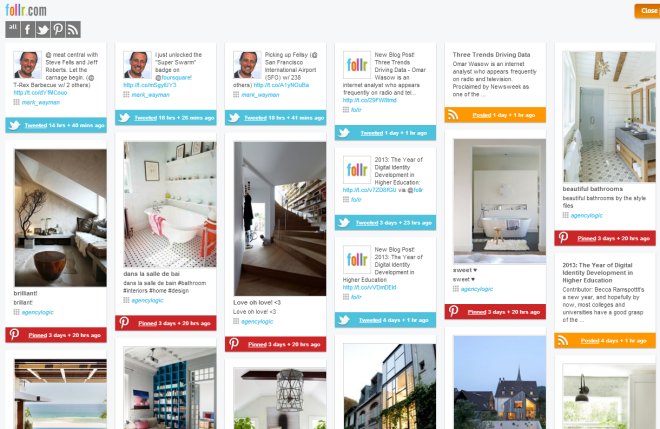 To see this full size click here or click here:
All of the content is responsive which means it will display on your mobile phone or tablet and is updated in real time!
Create your Follr account today by clicking here!