Follr adds significant value to supporters clubs events enabling fans to connect during, after and before the game at no cost!
Our solution consists of three interwoven components:

Add Event Details
The event organizer creates an event (date, time, location, description) plus optional link to external details (e.g. third-party ticket solution).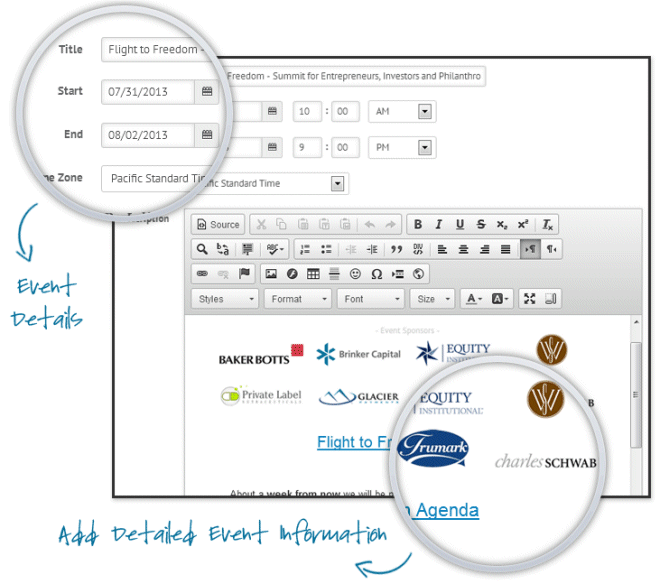 Invite Fans
An attendee list can be uploaded.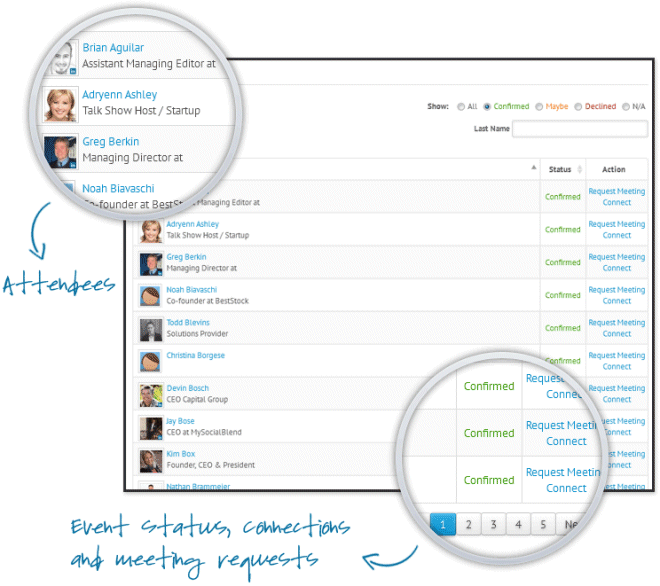 Attendees Create a Free Follr Site
Registration takes just minutes providing detailed information for valuable pre-event connections.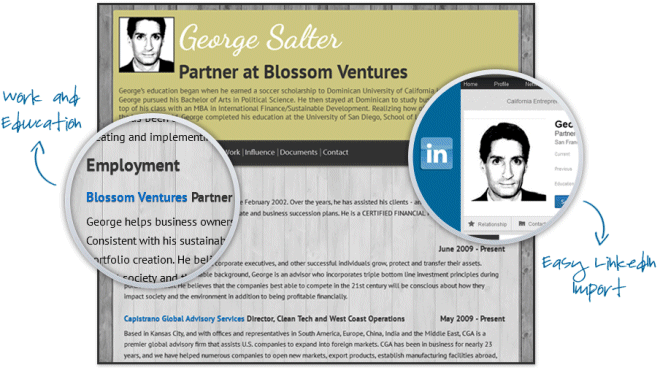 Sign Up Activity
Attendees indicate Confirmed, Maybe or Declined (hopefully that means they are watching the game at home…). The organizer receives update emails for immediate event interest feedback.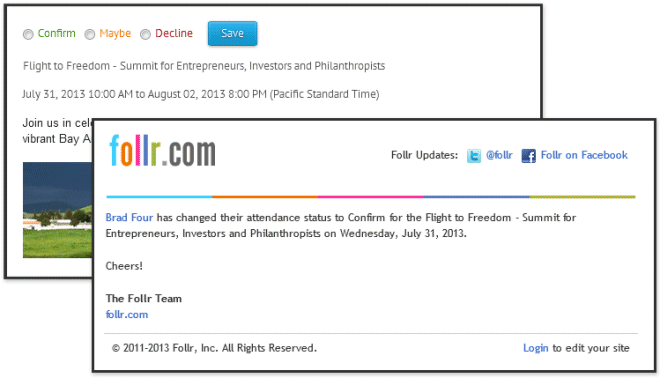 Matchmaking
The event organizer can proactively make introductions via the event management system.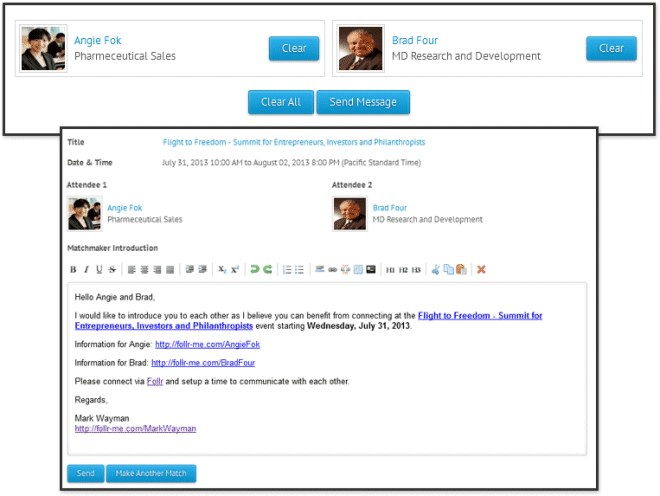 Messaging
Emails can be sent at any time to fans.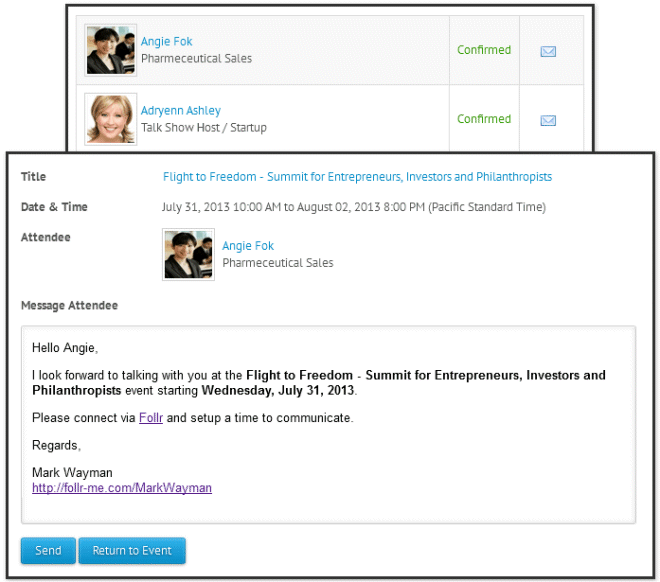 Follr Event Management
Everything you need to add value to your next event!

For more information please contact us.