One of the core features of Follr Profile Websites is "tags". You can add four types of tag:
Professional
Certifications
Personal
Languages
In order to edit or update your tags log into your Follr account then click the 'Profle' menu option followed by the 'Tags' tab:

They are a powerful way to build a valuable network, find new fans and connect with people. You can also search for that tag and see a list of people listed in order of highest Follr score: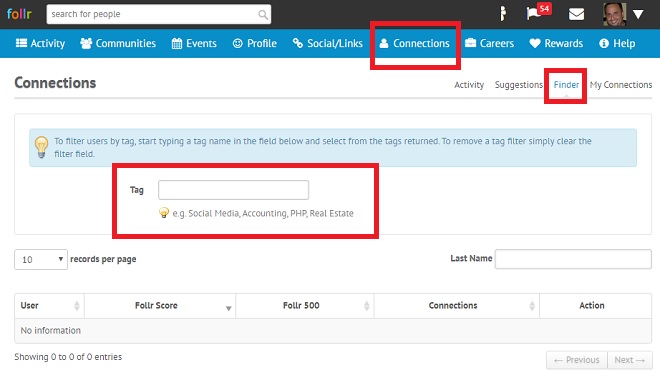 You can enter up to 6 tags with a free account and 25 for Follr Professional.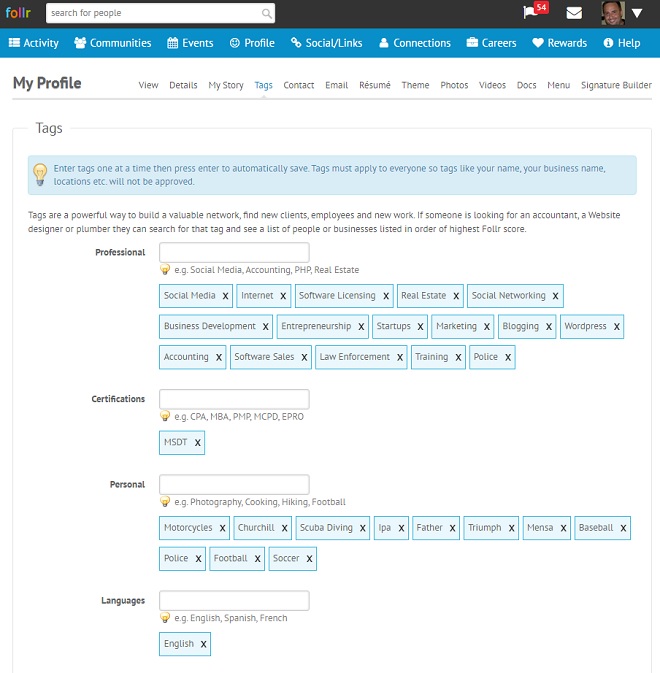 Note: New tags (displayed in red) require approval so will not appear immediately. Any new tags deemed offensive or inappropriate may result in the deletion of your account without warning.
So what are you waiting for? Get tagging now! 🙂