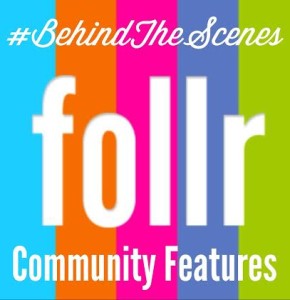 Hi all!  This week on the Follr Blog we're going behind the scenes and looking at how to start Discussions with your Community.
Discussions are an important part of any organization. They have their own section on your Follr Community page, and when you post one, they can be automatically be shared with your connected social media such as Facebook, Twitter or LinkedIn.
Let's set one up.  To start a Discussion with your Community, simply log in at www.follr.com, then click on "Communities":


Then either click on "Administration" or the Pencil icon under "Actions": (if you haven't already created a Community in Follr, go ahead and make one! 🙂 )

Then click on "Add a Discussion" under "Discussions":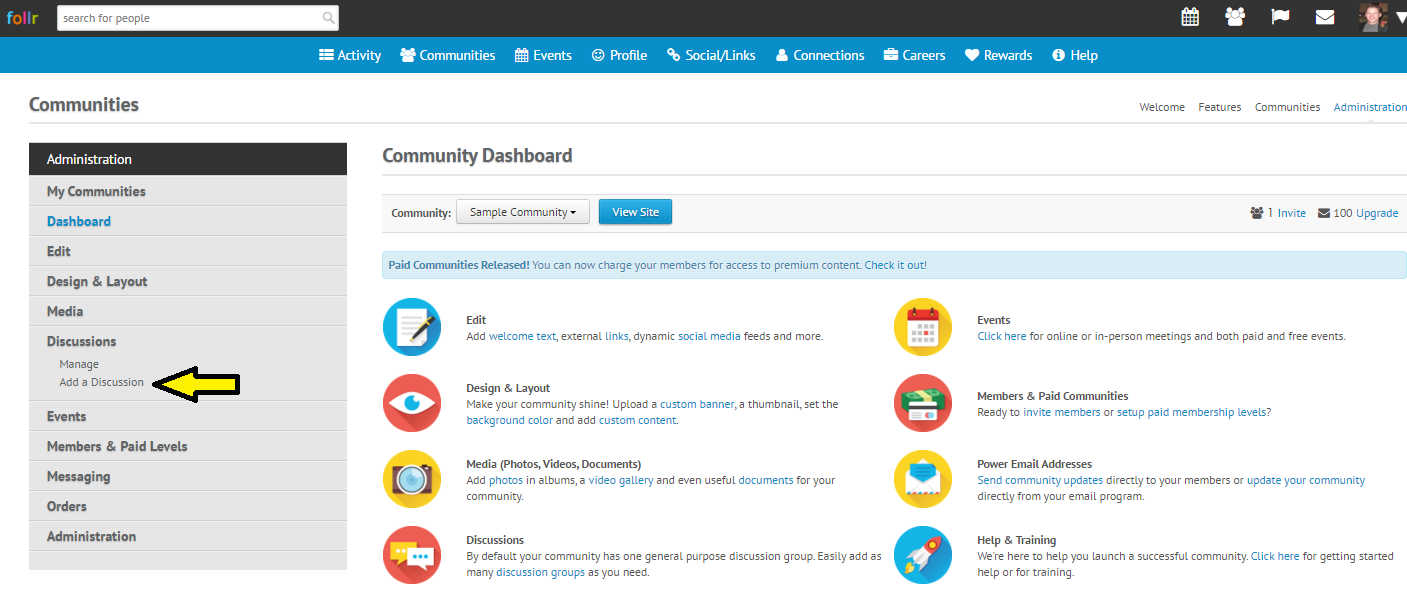 Next add a "Name" for your Discussion and write a brief description so your Community knows what the topic is all about.  Then click "Save Changes".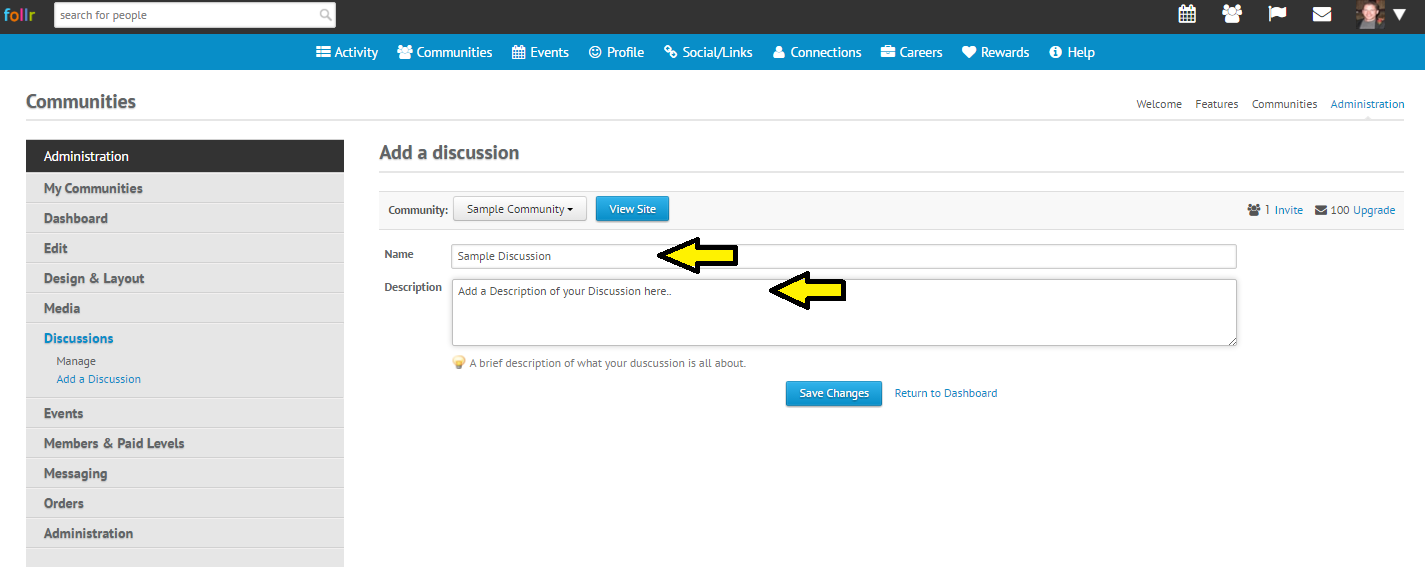 That will get you started!  Go to your Community page and you can see it listed under the "Discussions" page:

Next if you want to add a post to your Discussion, just click on it and then type what you want to post where it says "Share your Update".  Then click "Post" to finish up!  Make sure to connect your social media accounts if you want to auto-share to them.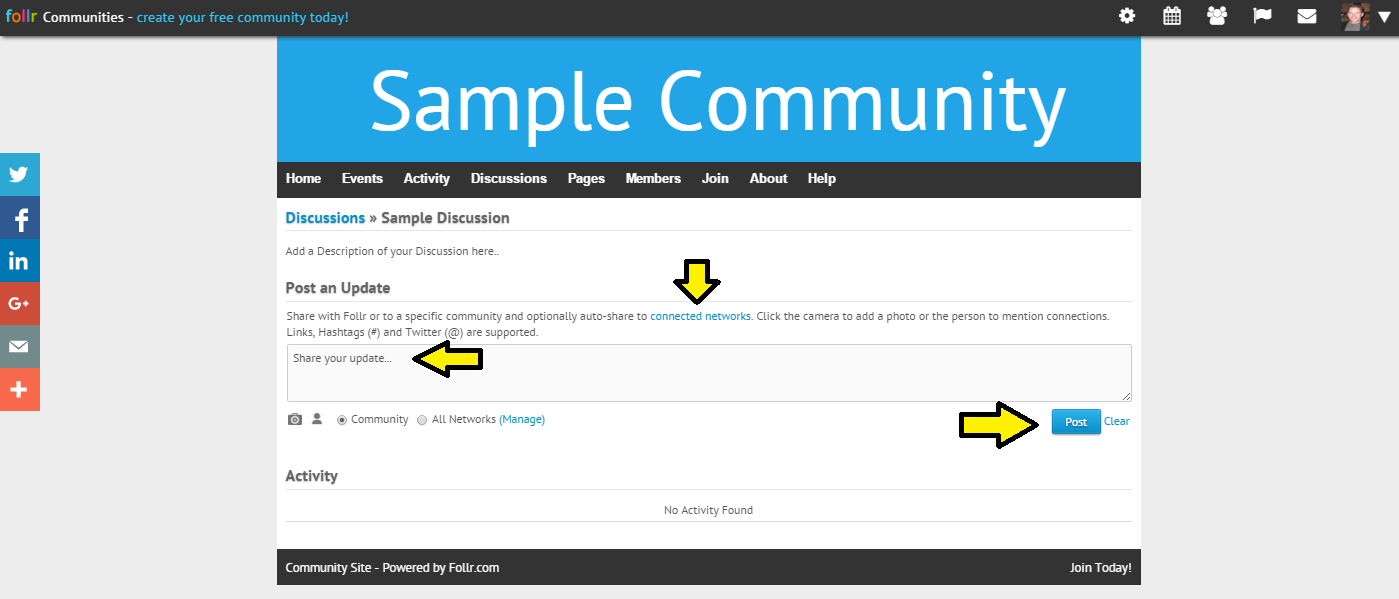 Have a good time sharing in a Discussion with your Community!  Remember to keep it civil and most importantly.. have fun!
Check back next week when we'll unveil another exciting feature in Follr here at the Follr Blog.