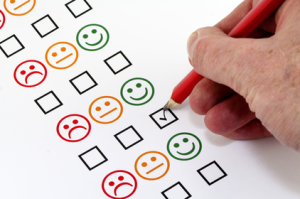 Creating a thriving online community of customers is no easy feat, yet companies succeed at doing it every day. Sure they probably have teams of social media experts and customer care professionals, but at the heart of it, it really comes down to having these four things on lock. Read on to see if you're putting any of best practices to use… and if you're not… well you know what to do.
All innovation and R&D is done IN CONJUNCTION WITH customers. These companies no better than to make changes without soliciting loyal customers' advice.
Every single employee has been trained to put the customer first. No matter which department you work in or what your job description entails, you know that customer service is paramount and feel compelled to act accordingly. Zappos, anyone?
Employees are encouraged to interact candidly with customers online. None of that stiff business language allowed – these employees are expected to be real, open and honest with customers over social media. Simply put, transparency is key.
There are protocols in place for negative feedback. Each and every employee tasked with handling online activities knows exactly what to do should a customer get frustrated. Situations can be mitigated easier and faster because there are practiced steps in place.
Do you practice any of these online community engagement principles with your business? Let me know in the comments below!