Young (21) Harry Winks has had an amazing few months. Not only is he now starting more regularly for Spurs but he also made his England debut. Can it get better? After last night's thumping of Real Madrid, Tottenham have everyone talking. Just how good are they? And is Winks part of the reason they are playing so well?
Ex-Spurs player Luka Modric split opinions among Spurs fans which begs another question; Is Winks better than Modric?
According to Oulalal it would seem he is:
"Winks has bettered Modric for pass completion (89.2% to 88.8%). On a per game basis, the 21-year-old has also made more interceptions (2 to 1), more blocks (0.5 to 0) more clearances (1 to 0.3) and more successful dribbles (2 to 1.3)."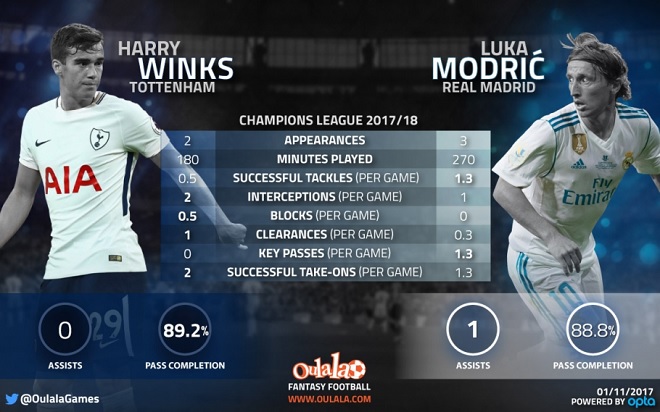 What do you think?