We recently highlighted some new features that enable wider content sharing (see: "Follr Feature Focus – Sharing Content") and today we are expanding on that subject with hash-tags.

In the example 'News Feed' post above you will see a hash-tag (the '#' symbol). It has been entered as:
#DigitalIdentity
Adding a hash-tag allows a Follr user to tag a word or phrase enabling them and others to search Follr for other comments or content with that same hash-tag: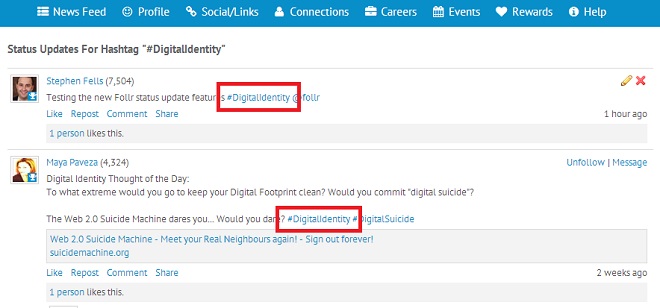 This is a powerful search feature that we will expand upon in future months.
Check back for details on other new Follr features and if you would like to see something added please let us know.
{ 0 comments }